CHARITY PROJECT "RIDE FOR HER"
Category :

Blog

Created :

abril 13, 2018

Views :

4012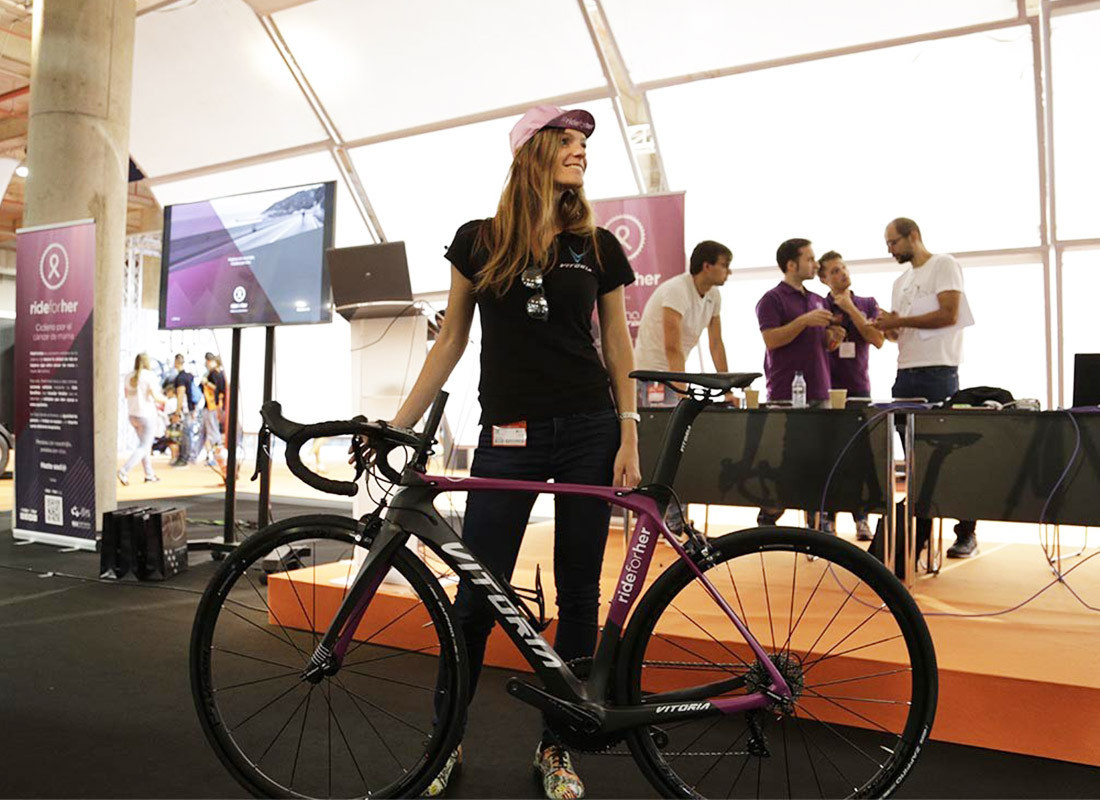 -
Last 23rd and 24th of September, RideForHer together with Vitoria Bikes made public the solidarity cycling project against breast cancer during the bike show Unibike in Madrid, where the new concept of solidarity bicycle that Vitoria Bikes had designed for this event also saw the light of day. cause.
"RideForHer" is a solidarity platform with the aim of improving the quality of life in women suffering from breast cancer through cycling. A project that is based on gender equality, teamwork and sport as a therapeutic element.
In said presentation, various proposals were presented to be able to carry out its mission, the most outstanding being the creation of a large cycling group in the form of a Charity Club where to carry out actions and solidarity activities linked to this sport or carry out a great challenge in the form of a journey of more than 2,700 km to connect the city of Barcelona with the capital of Sicily, Catania, where the sponsorship of the project is of great importance to be viable.
Vitoria Bikes has believed in this project and has already put its first grain of sand by creating the Agatha line, the charity bicycle against breast cancer with an exclusive design for this charity project and which will raise funds with its sale.
During the fair, RideForHer also carried out an awareness campaign by distributing informative leaflets and visors with messages linked to their cause, material that was prepared with the help of women affected by breast cancer from the Àgata group.
Both the exhibition of the solidarity bicycle at the Vitoria Bikes stand and the campaign aroused great interest among visitors, especially children who were looking for their own RideForHer visor.
A first contact in society that has contributed enriching experiences to the project, and that surely encourages its promoters to continue forward.
You can follow RideForHer news through its social networks such as Instagram, Facebook and Twitter, and soon on its website www.rideforher.org
-