E-BIKES FOR ROAD
Category :

Blog

Created :

abril 16, 2018

Views :

3780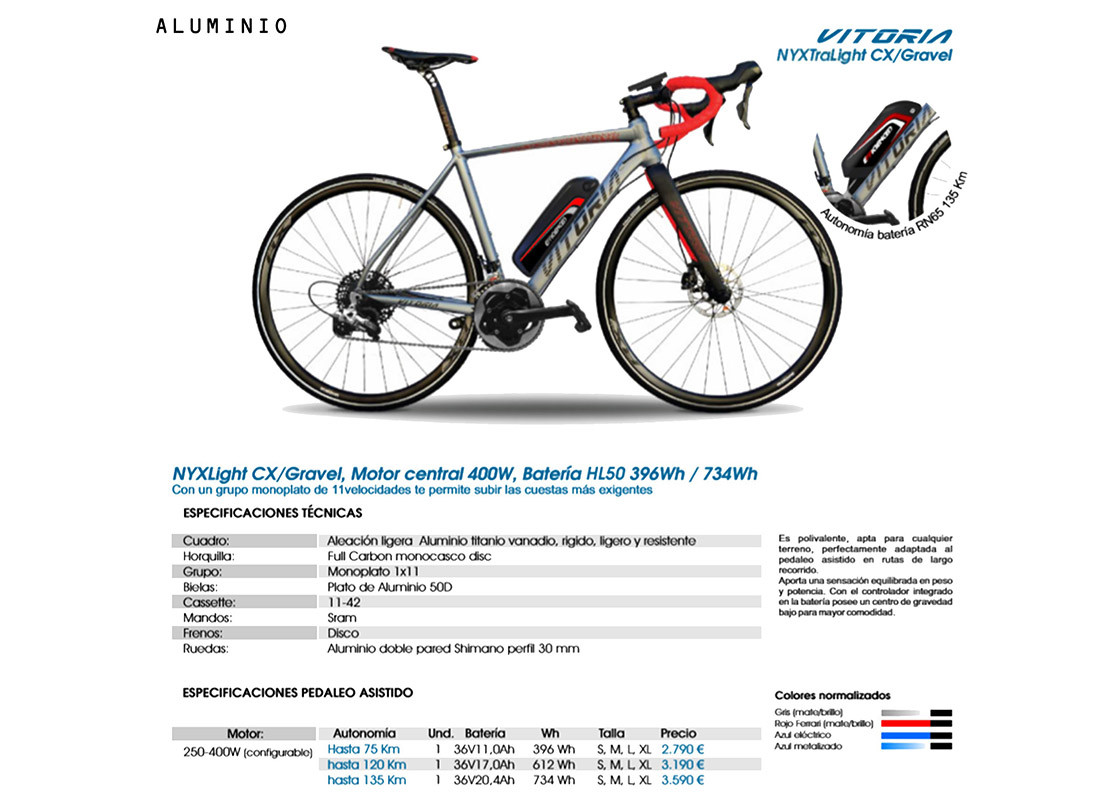 -
Vitoria and Efficienced jointly offer assisted pedaling solutions in the world of the road. Road bikes that integrate the lightest, most discreet and most autonomous pedal assist system on the market, managing to "multiply" the cyclist's strength by providing extra pedaling assistance when needed.
The help provided by "pedaling assistance" does not replace physical effort, but rather reinforces it, allowing you to practice sports for longer, go further and, if desired, much faster, avoiding fainting.
Efficienced is in continuous development, collaborating on R&D projects, tests and tests in specialized media to seek maximum cyclist satisfaction.
All the information on prices and characteristics of motors in the catalogue.
MORE INFO: https://www.slideshare.net/JuanVitoriaCampos/catalogo-efficienced-vitoria-2018
-