VITORIA & CUBAN FEDERATION
Category :

Blog

Created :

abril 19, 2018

Views :

3696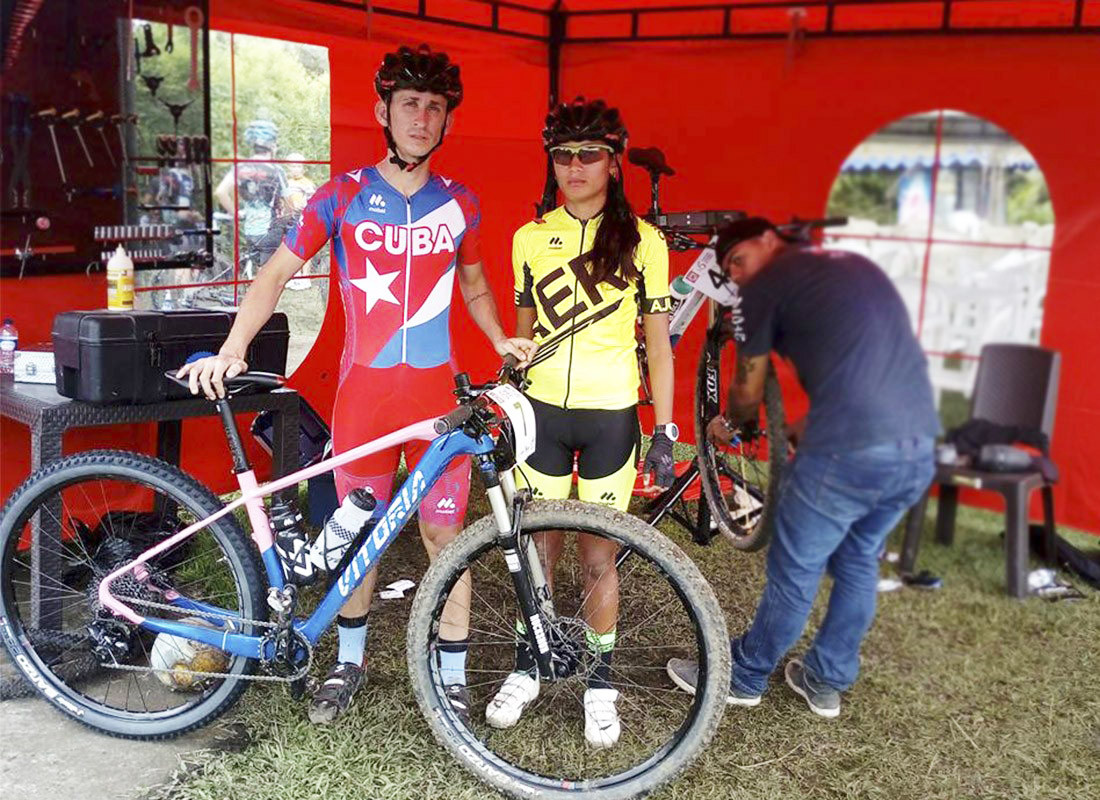 -
Last March, the international MTB bicycle competition -Andalucia Bike Race- was held with a duration of 6 days, it took place between the provinces of Córdoba and Jaén.
In its Eighth edition, with a route of 70 kilometers a day and a positive difference in altitude of 1,800 meters, it had the participation of fans from all over the world, an essential event for the best Mountain Bikers.
In this edition, Vitoria wanted to collaborate with the Cuban Cycling Federation and the Spanish Miguel Espinosa, who, together with other sponsors, has made possible the dream of the Cubans Ludisnelis Fleitas, Álvaro Soca and Antuán Giral to participate in this competition. The potential of these has been manifested remarkably throughout all the stages, despite not being used to the weather and terrain of the area. Ludisnelis, the only girl in the group, placed sixteenth overall, a very good mark among the crowd of competitors.
The Vitoria brand has contributed by offering the availability of its bicycles throughout the tour. Carbon bicycles, light and resistant, nothing to do with the material (steel and aluminum) with which they are used to training. Within the MTB modality of VITORIA; the SIOUX SPORT 29" has been one of the protagonists of the race, allowing these young athletes to perform better.
The next challenge on the Cuban MTB agenda is the 2018 Central American and Caribbean Games.
-