SEA OTTER EUROPE & VITORIA
Category :

Blog

Created :

mayo 23, 2018

Views :

3467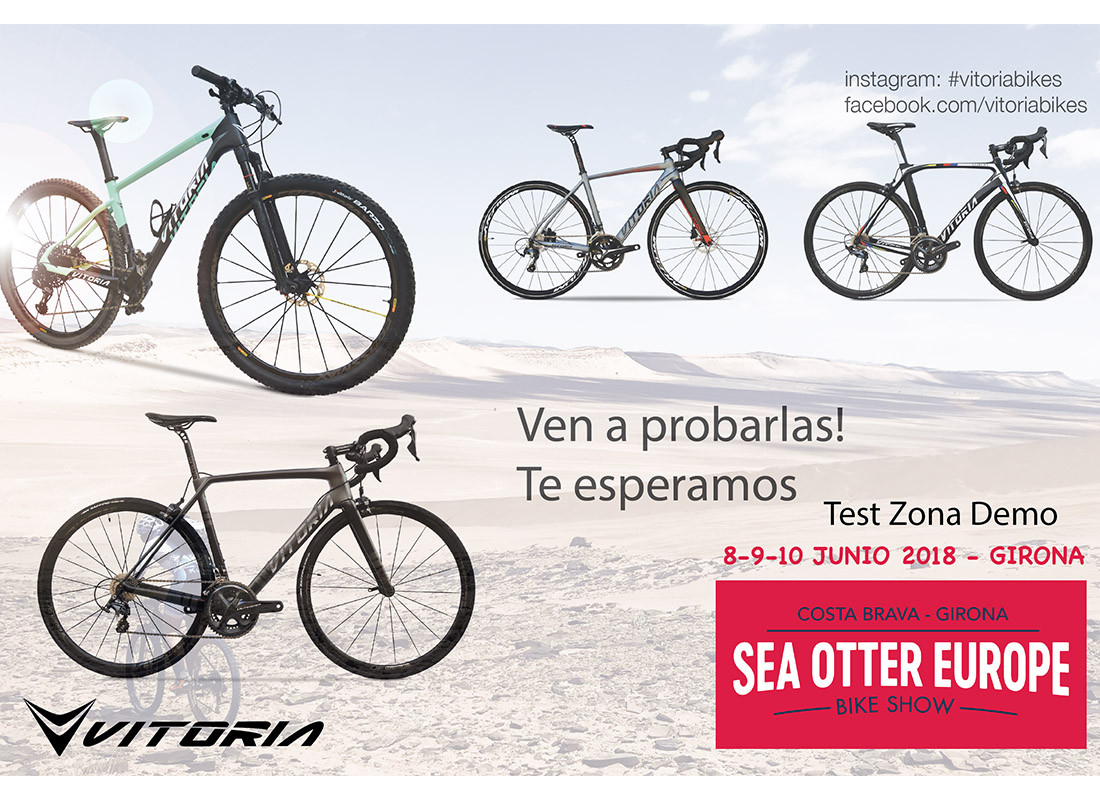 -
On June 8, 9 and 10, SEA OTTER EUROPE will be held, one of the largest and most comprehensive festivals in the world, in which VITORIA will be present. The event will take place in Girona and will cover a multitude of firsts, it will be possible to try the latest bicycle innovations, and enjoy the best atmosphere.
The singularity of this fair-festival, imported from the United States, resides in a more dynamic and active format that involves the visitor. It offers a test area, competitions and activities for all modalities. Allowing the user to connect with the brands and enjoy the event. Free entrance!
A scenario of great international projection within the bicycle sector where you can meet and buy the best products. Ideal both for professionals in the sector and for cycling practitioners.
The event will have a "demo" area, where attendees will be able to test the latest advances, techniques and product trends from numerous brands. Vitoria will offer Road, MTB, Gravel and E-bike models for tests:
If you are interested in participating and pedaling on any of its models, you can reserve and register through the following link:
REGISTER
In addition, VITORIA, as an exhibitor at the festival, raffles an inscription for the Sea Otter Europe International Cycling Tour, event of the Gran Fondo World Tour (GFWT).
Two days where you will enter the Catalan Pyrenees and have fun with the landscapes of the Costa Brava.
Enter your FACEBOOK PROFILE and PARTICIPATE. You have a limit until May 25!
VITORIA BIKES / STAND Nº 64
ZONE C
We will wait for you!
FESTIVAL SCHEDULE
Friday 8, from 4:00 p.m. to 8:00 p.m.
Saturday 9, from 9:00 a.m. to 8:00 p.m.
Sunday 10, from 9:00 a.m. to 3:00 p.m.
-