TOP GRAVEL – PATAGONIA EXPLORER
Category :

Blog

Created :

noviembre 30, 2022

Views :

1364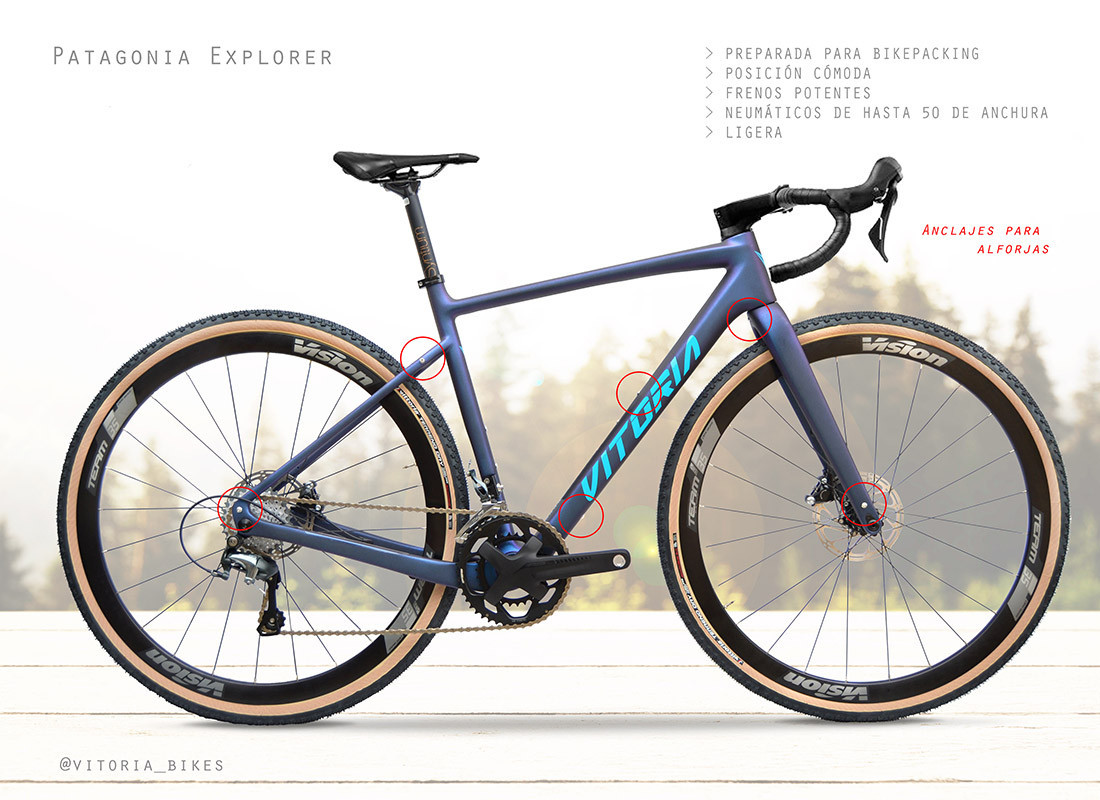 The new Patagonia Explorer has been updated with important details that make the difference between gravel bikes. The cyclist, when looking for a gravel bike, looks for an adventure bike, to travel by bike. Aspects such as the width of the tire, comfort, the anchors to place panniers, become relevant.
The new Patagonia stands out for the following characteristics:
- Wheel arch up to 50c wide.
- It has numerous anchorages at different points of the frame, for optimum cycling use.
- Comfortable geometry. Designed to maintain a comfortable position on long routes and pedaling for hours.
- ACR system. The frame has been designed with the ACR system, which gives the option of fully integrated wiring, for those looking for a totally minimalist look.
- Toray carbon fiber. The Patagonia Explorer frame has been manufactured based on Toray carbon fiber prepreg lamination.
-